Cow Ear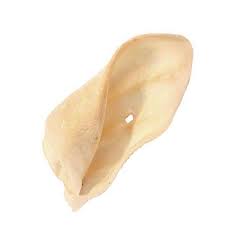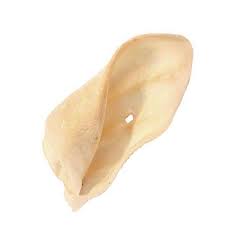 Cow Ear
100% beef ear. All natural from free range, grass fed cattle. Low fat, great for your dog's diet.
No added flavors or additives. Not smoked so your dog gets the flavor of the beef only. Cow ears will clean your dog's teeth as they chew and provides a surprising long chew which is tough, yet chewy that your dogs will love.
Four Paws Cow Ears are gluten free, grain free and excellent for dogs with sensitive tummies. Our ears have no odor and cow ears won't stain fur or furniture.